Applications
The Robotiq Wrist Camera is designed to perform industrial applications with Universal Robots. Teach new parts and detect features quickly to ensure repeatable picking.
Easy to integrate, easy to use
You don't need a background in robotics or vision systems to use the Wrist Camera. Use our free UR+ programming software to install it on a Universal Robots arm in minutes.
"I didn't need a vision expert anymore, I could do it myself. I bought the camera, and it's super simple. It takes about 10 minutes and your part is taught." – Tommy Caughey, WALT Machine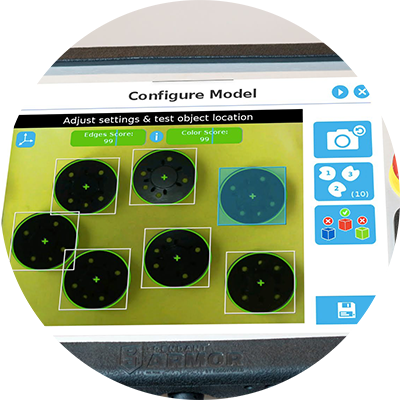 CAD file import
Easy part teaching with three flexible methods, including CAD file import to ensure the best possible model.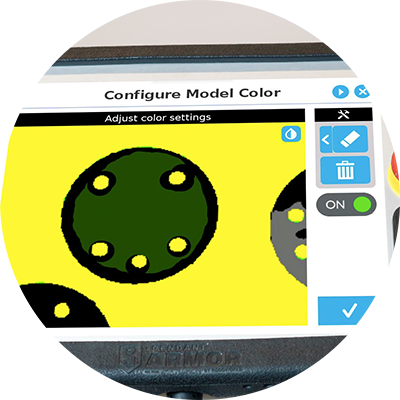 Color validation
Ensure constant object detection, even with a variety of backgrounds and lighting conditions.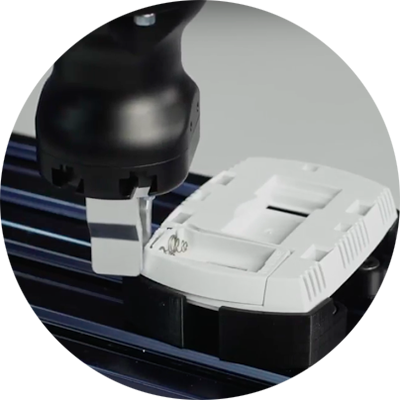 Add force sensing
Locate the right part and position with the Wrist Camera, and insert it precisely and gently with the Robotiq FT 300 Force Torque Sensor and 2-Finger Gripper.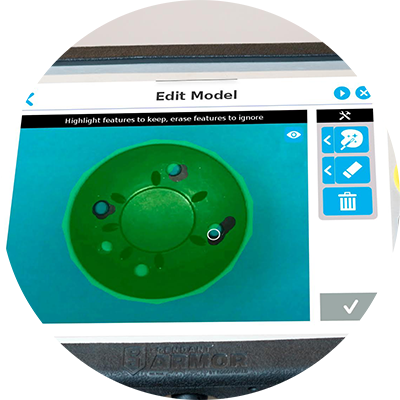 Simple teaching method
Highlight the features you want to keep, and erase the ones you don't need.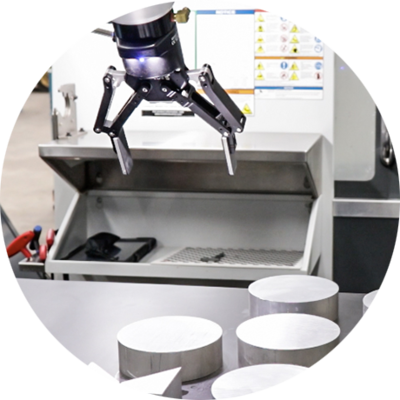 Custom detection setup
Adjust the focus and built-in lighting for your application, and optimize settings for teach and runtime conditions.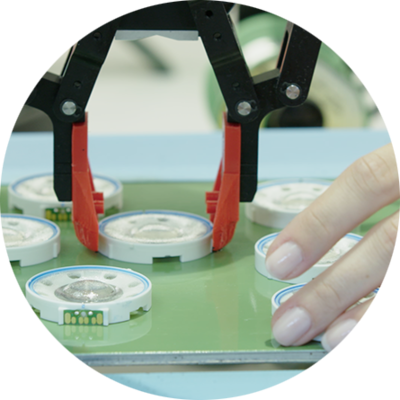 Add gripping
Integrate the Wrist Camera with the Robotiq 2-Finger Gripper to unlock more applications without relying on an extra cable or mounting plate.