Applications
The 3-Finger Adaptive Gripper is ideal for advanced manufacturing and robotic research. It adapts to the object's shape for a solid grip, so you can focus on the task and not the grasping.
Easy to integrate, easy to use
The 3-Finger Adaptive Gripper is a perfect fit with UR. It installs in minutes on the Universal Robot arm, and our Gripper UR+ makes its configuration and programming fast and intuitive.
The 3-Finger Gripper is compatible with most industrial robot manufacturers. We provide hardware and communication options to install the Gripper on most industrial robots.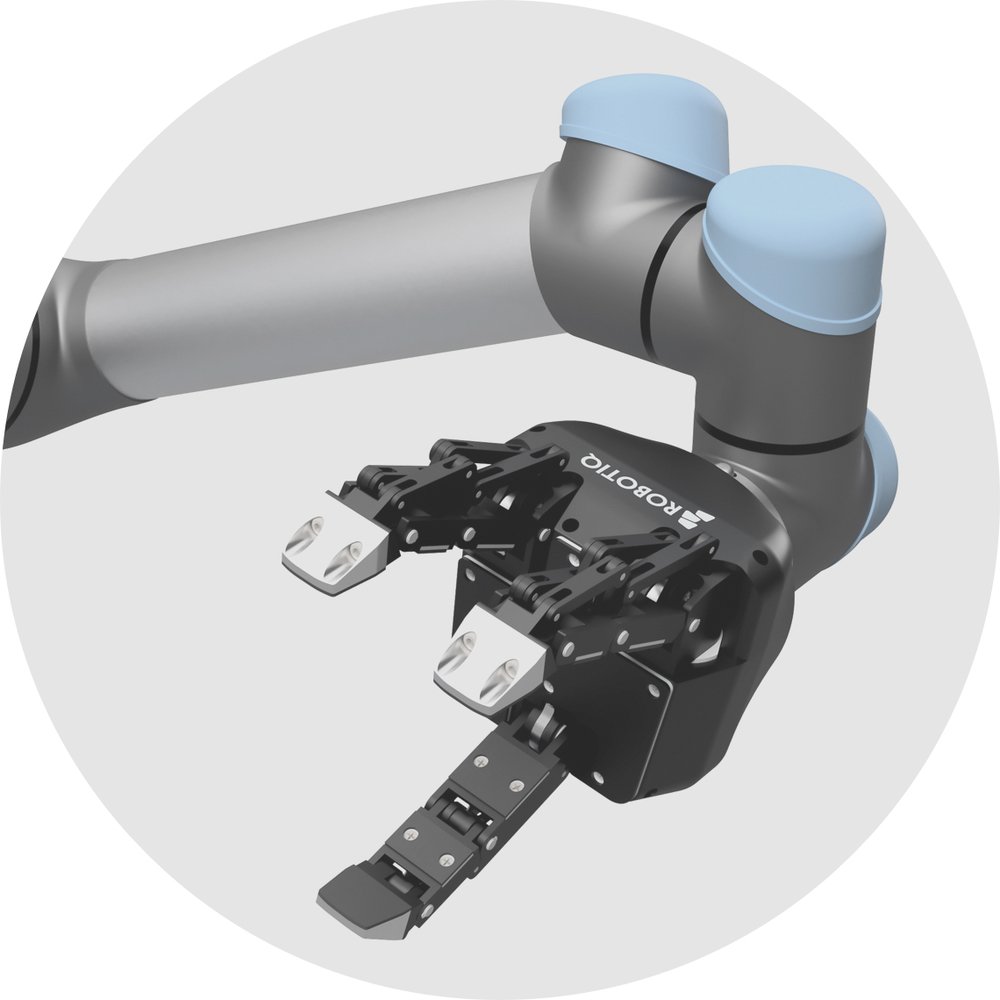 Versatile Gripper
With force, position and speed control for each finger and 4 different grip modes, the 3- Finger Gripper can almost pick anything.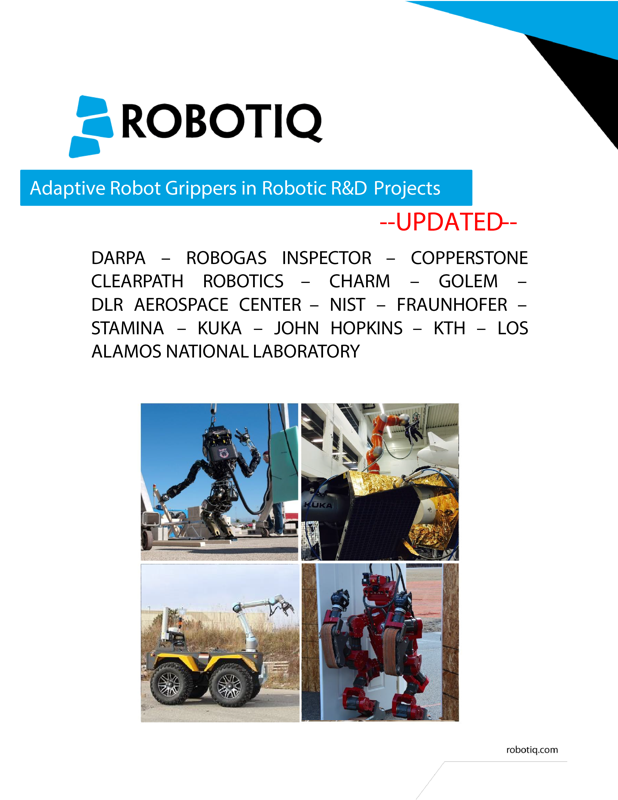 Innovative R&D Projects
Get inspired with these examples of innovative projects using our Grippers and Sensors: teleoperation, human-robot collaboration, mobile robotics, bin picking, kitting and advanced assembly.