SOL 3D Scanner
The SOL 3D scanner provides an affordable, easy-to-use solution for creating digital copies of real-world objects. 
It uses a combination of laser triangulation and white light technology. This hybrid approach provides a maximum accuracy of 0.1 mm.
You can also choose between near and far scanning positions.
The SOL features an automatic turntable, making the 3D scanning process automated. The rotating table is able to support a maximum weight of 2 kg.
Scan to Model
Creating an accurate 3D model of a complex object can be difficult. SOL helps jump-start your modeling by giving you accurately sized replica objects. Then, these can then be incorporate into your project, or used as a reference object.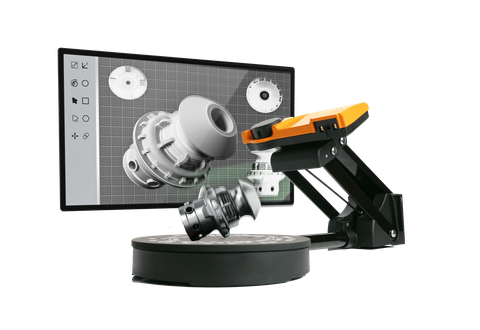 Scan to Print
Reproducing an object can be time-consuming, tedious, and error-prone. The SOL 3D scanner and software allows you to create a replica of objects easily. Using your preferred printing software, easily scale your scans up or down.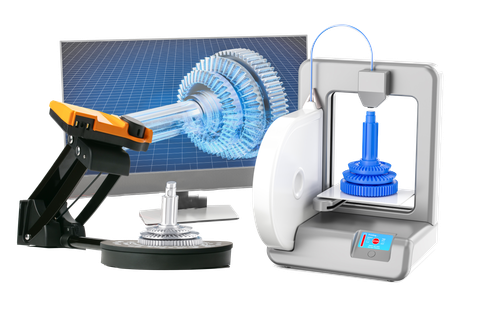 Scan to Share
In the past, sharing a 3D representation of something has been challenging. The SOL 3D scanner and software make this easy, especially with the free cloud storage from our partner, P3D.in, provided free with the SOL 3D scanner.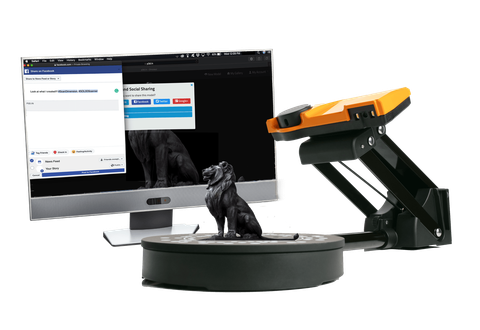 – SOL 3D scanner
– Black-out tent to place your scanner in
– Black-out cover to cover the tent while scanning
– 2 USB cables to connect to USB 3.0 ports
– A duck – the scan target for your first scan